Michelle Obama and Ellen DeGeneres Went to Costco Together, 'Cause That's What Friends Do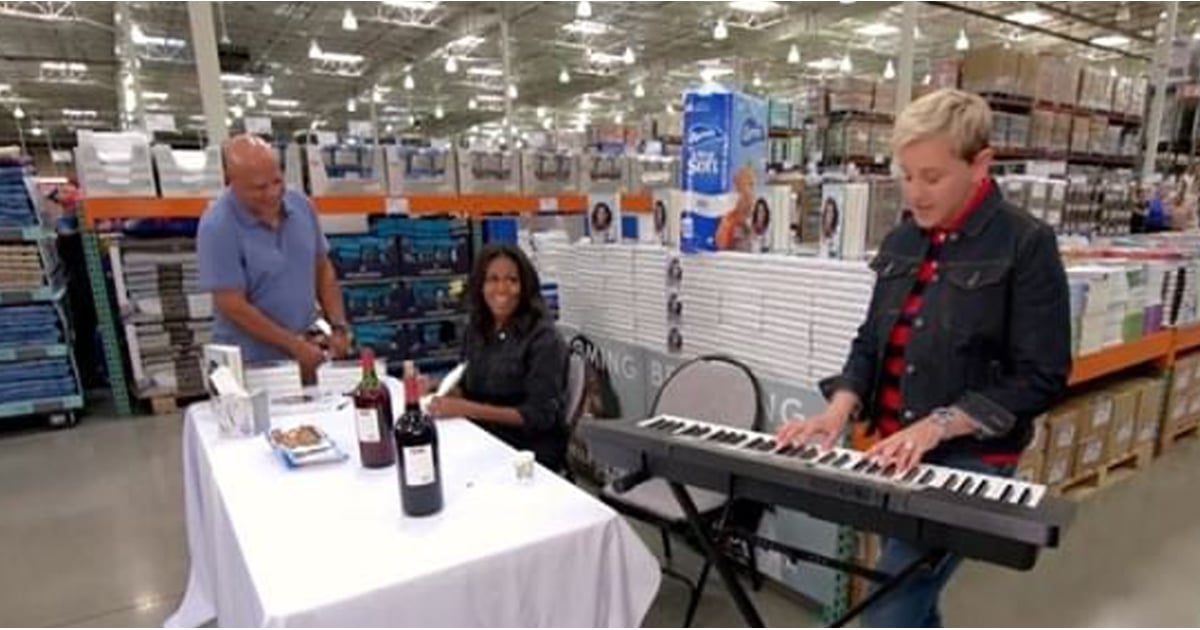 Michelle Obama and Ellen DeGeneres are at it again. The former first lady and talk show host are known for their push-up contests, their witty banter, and their occasional trips to the store together. Remember back in 2016 when they wreaked havoc on a CVS? Well, Michelle and Ellen are back to their old tricks but this time they're giving Costco a try.
In a preview for the Nov. 15 episode of The Ellen DeGeneres Show, the two walk together through the aisles as Michelle spots her book Becoming in a store for the first time. Some very lucky fans have the opportunity to get their copy signed by the powerhouse woman herself, as Ellen sings and plays the keyboard alongside them! I'm sure there are plenty more pranks and jokes we can expect between Michelle and Ellen during the full show.