30 Memorable Prince Edward Moments That Prove the Youngest Royals Live the Best Lives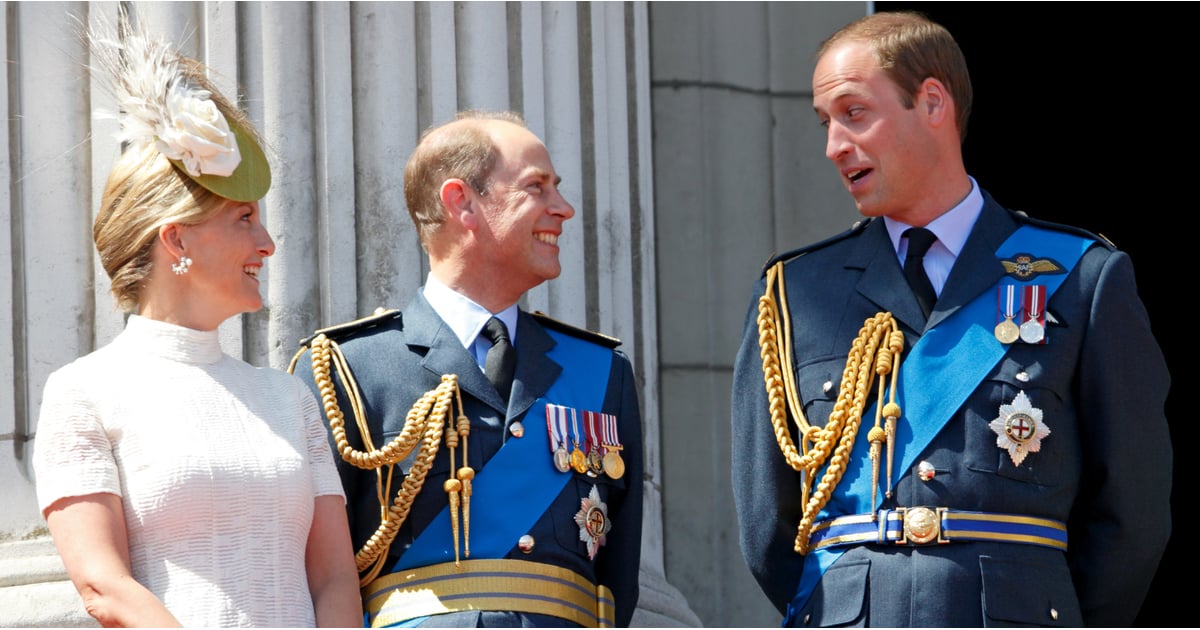 The birth of Prince Louis earlier this year got us thinking about the different lives that the youngest members of the royal family will lead, particularly those who are in the direct line of succession. Prince George will be king, so his future is set (though his grandfather and father will get their turns first). Princess Charlotte, as the eldest daughter of an heir, is likely to follow a similar path to Princess Anne, as a busy senior royal with a schedule packed with events and appearances. Louis, as the youngest child, will also have his role to play, but it's likely his life will be less regimented and more relaxed. For an idea of what his future holds, we only need to look at another of the royal family's baby brothers: Prince Edward.
As the youngest child of the queen and Prince Philip, Edward has many royal duties, and he's often accompanied by his wife, Sophie, and their children, Lady Louise Windsor and James, Viscount Severn, on royal engagements. But in general, his life has been more laid-back than his older siblings'. Though he entered the military, he dropped out quickly and went on to work in the entertainment industry instead (he even dated a musical theater star for a few years). He married much later than his siblings, at age 35, and is the only child of Queen Elizabeth II who has not gone through a divorce. He is an earl, not a duke (though he will eventually inherit the title of Duke of Edinburgh), and it has been suggested that he chose to be the Earl of Wessex after seeing Colin Firth play the same character in Shakespeare in Love. Clearly, Prince Edward is a celebrity fanatic after our own hearts, and he seems to be living his best life as he makes appearances at royal events and hangs out with celebrities. Just keep reading to see this prince enjoying all the benefits of growing up as the baby of the royal family!